Aquí y ahora!
Beachside Dining Destination
Tamoka is the ultimate beachside dining destination that brings you the cultures and flavors of the Caribbean's Antillean islands. Join the Tamokan Tribe and indulge in a culinary carnival accompanied by live music and DJs, daily rituals, al fresco dining and sublime beach vibes. Or chill out at Tamoka's little sister 'Caña', the perfect beach bar for laid-back moments brought to life with unique mixology and playful coastal chic.
Behind the name?
Our name is inspired by 'Tomoka', the legendary rum-running boat which brought the flavors of Latin America to the US in the roaring '20s . We pay tribute to our namesake by importing the iconic spirit of exotic places to the shores of Dubai so that we can create vibrant and truly unforgettable experiences.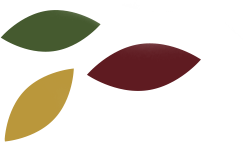 Stories of Tamoka
Rum Story
Like all great ideas, Tamoka's origins can be traced to a fascinating story. Tamoka is named after 'Tomoka', the legendary schooner of Captain "Bill" McCoy, the first to make the rum run at the start of the twentieth century. Journeying through the exotic seas of Latin America and the Antilles, they captured the imagination of the masses and the unwanted attention of authorities. Specializing in the distribution of the finest authentic distilled spirits, Tomoka's treasures were known as "the gold standard" or "the real McCoy".
Today, this story comes to life at Tamoka where you can pull up and anchor to create your own unique cocktail at our lively beachside destination in the heart of Dubai Marina.
Sustainability Program
At Tamoka, we believe in keeping the planet beautiful. Our menu is based on the freshest of produce and we care about recycling wherever we can. With a rich ocean-faring history, we are committed to caring for our seas and beaches and to supporting the local Social and Environmental Community Programs.