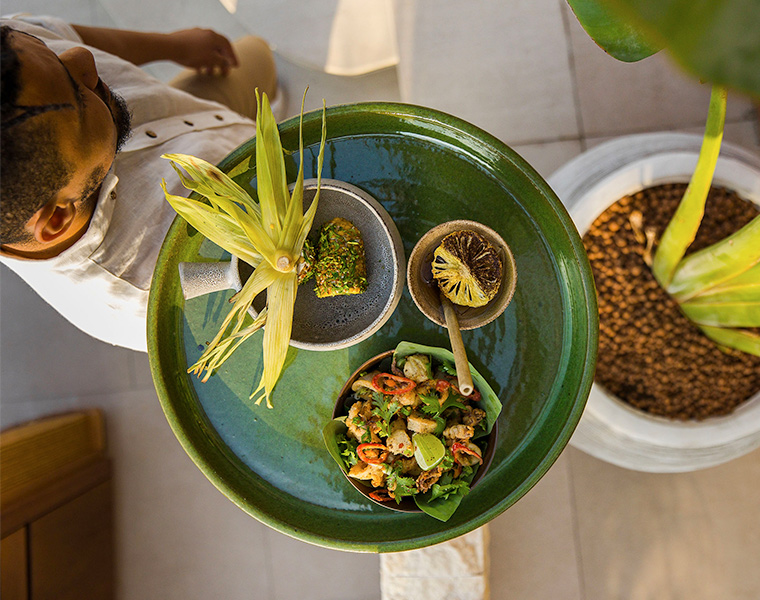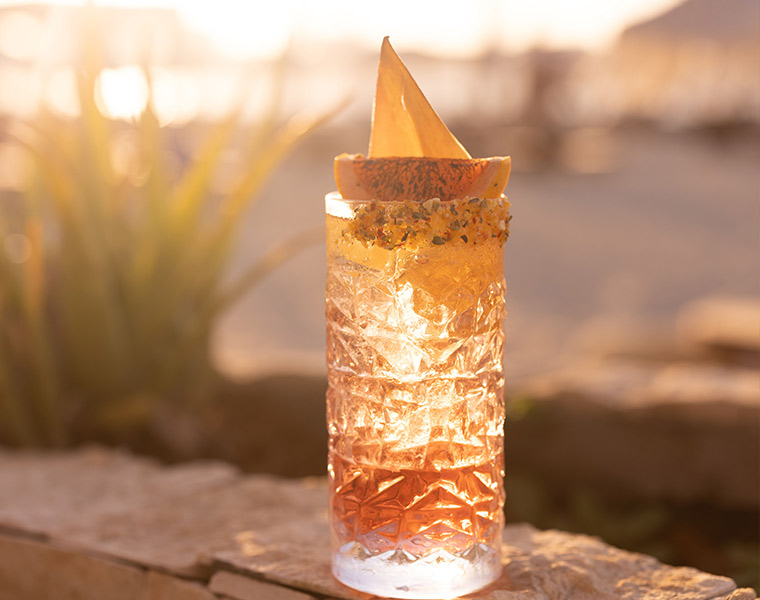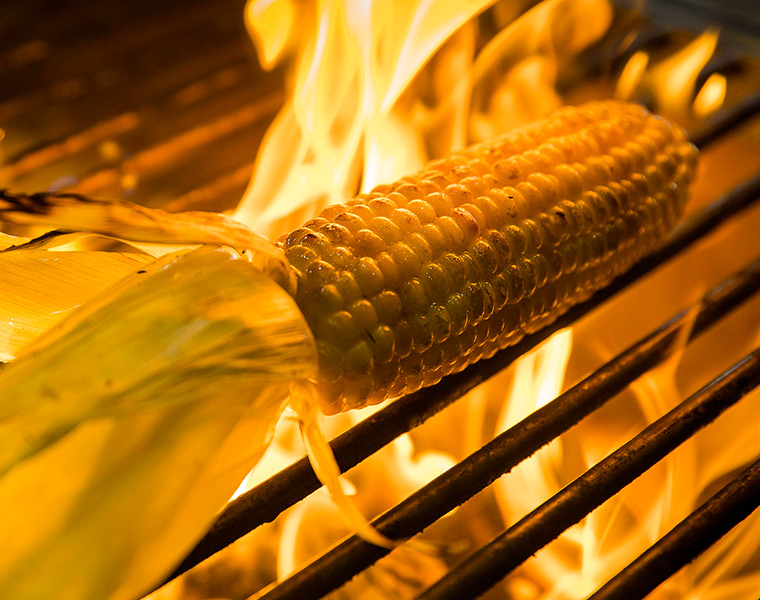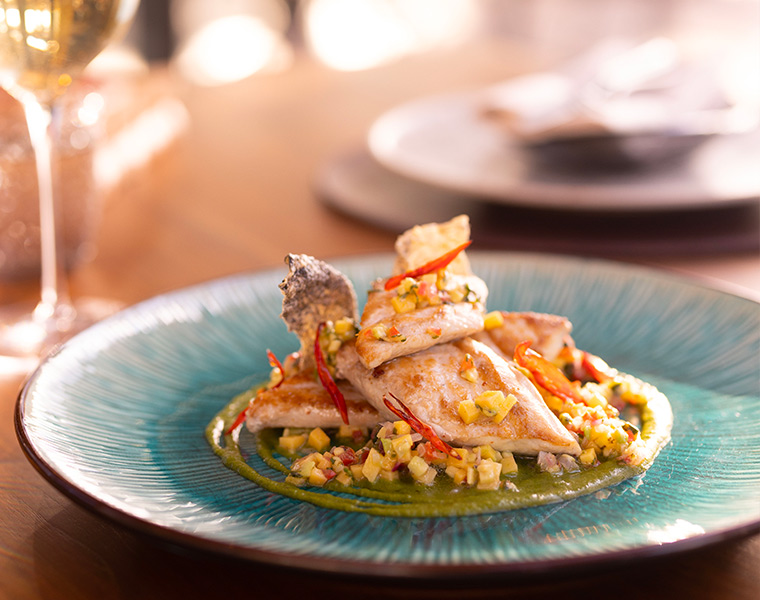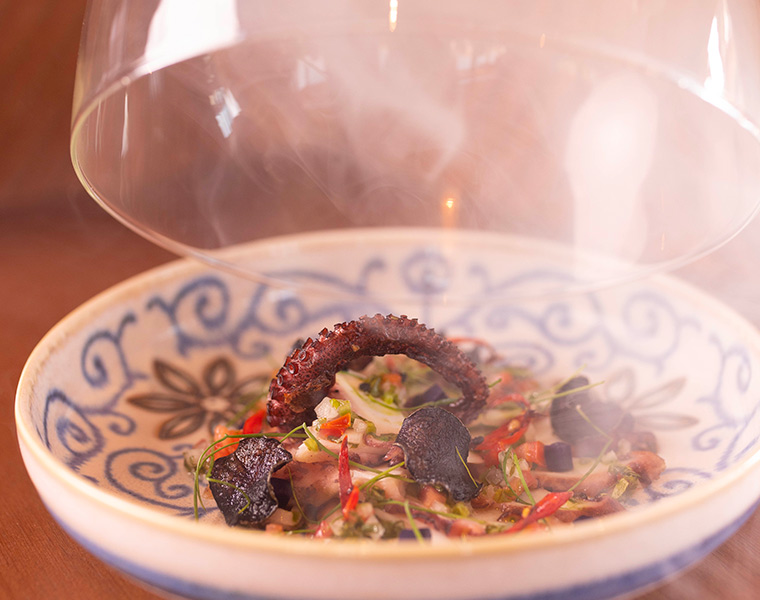 Our Menus
The Vibrant Flavors Of Tamoka
Join us for a culinary adventure and discover our modern twist on flavors inspired by the Caribbean's vibrant Antillean islands. Tamoka embraces both fire and ice to deliver ceviche, traditional meat dishes and specialty seafood to create unique regional signature dishes which only taste better when shared.
Or why not push the boat out and explore our exceptional drinks selection? Create your own signature cocktail and explore Tamoka's range of authentic Antillean and Latin America rum infusions that sweep you away on an exotic journey of discovery.
V - Vegetarian, VG - Vegan, A - Contains Alcohol, N - Contains Nuts, S - Shellfish, P- Pork, G- Gluten, D - Dairy.
Gluten-free items are available upon request.
All prices are in UAE Dirhams and inclusive of 7% municipality fees, 10% service charge and 5% Value Added Tax.
Tamoka Food
Tamoka Drinks
Caña by Tamoka
Entradas

Bites
Tinga de Pollo (G)
Shredded chicken buns, chipotle sauce, coriander
Sal and Pimienta Calamarcitos (G)
Crispy salt and pepper baby squid, chili, lime
Faina (D, V)
Chickpea flatbread, wild mushrooms, salted ricotta
Anticuchos
Skewed beef tenderloin, herbs, crispy onion
Asado de Tira (G)
Sticky beef short ribs, tamarind, chayote
Cangrejo Real (S)
King crab legs, jicama, salsa golf
Puerros (D, N, G, V)
Charred leeks, mole blanco, toasted almonds, apple
Ensaladas

Salads
Pomelo Y Remolacha (VG)
Heritage beetroot, carrot, pomelo, alfalfa, roasted seeds
Palmito y Pollo
Palm hearts, kale, corn-fed chicken, habanero
Palta y Quinoa (VG)
Red quinoa, grilled avocado, black bean, purple potato
De La Huerta (G, D)
Dry-aged seared tuna, homegrown leafs, edamame, croutons, spiced yogurt
Ceviche / Curdo

Raw
Salmon
Salmon, pink grapefruit, avocado, coriander
De La Casa (S)
Tableside: Seasfood, avocado, leche de tigre, toasted quinoa
Fresco De Coliflor (N, VG)
Cauliflower, palm dressing, toasted hazlenut
Vuelve A La Vida (S)
Prawn, octopus, mussels, spicy tomato juice
Pulpo Ahumado
Smoked octopus, chile ancho, purple potato
Atun (D)
Tuna tacos, tomatillo dressing, sour cream
Hamachi
Yellowtail, sweetcorn, macha sauce
Ostras (S)
Market oysters, scotch bonnet salsa
Piece AED 30
1/2 Dozen AED 150
Degustación de Ceviches
Your choice of a trio of our signature ceviches
Pez Loro
Local parrot fish, tomato, Guajillo dressing
Parilla

Off the Grill
Pollito BB
Spatchcock corn-fed baby chicken, jerk sauce, burnt lemon
Mollejas
Milk-fed veal sweetbreads, chimichurri
Costillar de Cordero
4 ribs rack of lamb, Mojo verde
Ojo de Bife - 350Gr
Dry-aged rib eye, pineapple mustard
Bife Angosto - 350Gr (D, N)
Dry-ages sirloin, Huincaina sauce
Filete de Lomo - 220Gr (D)
Dry-aged tenderloin, Tamoka sauce
Langosta (S, D, A)
Craw lobster, seasonal leaves, rum butter
Biya Zarandeado
Local whole Biya, smoked tomato adobo, pickled onion
Feijoada (P)
To share with two people
Earth oven slow cooked beef check, chorizo, bacon, black beans
Zapallo Con Quesdo (D, V)
To share between three to four people
Whole baked cheesy pumpkin, cassava, potato, mushrooms, platano
Lubina (S)
To share between two people
Whole baked sea bass in banana leaf, brown shrimp salsa
Principales

Mains
Estofado de Mariscos (S)
Baked seafood casserole, Caribbean tomato sauce
Langostinos (S)
Grilled prawns, creamy coconut rice, Aji amarillo sauce
Dorado
Pan-fried mahi-mahi, avocado-mango salsa
Panza de Cerdo (P, N)
Roasted pork belly, peanut red mole
Berenjena (G, D, V)
Baked eggplant, tomatoes, burrata, coriander pesto
Humita Sin Chala (VG)
Creamy sweetcorn quinoa, plant based sofrito
Guarniciones

Sides
Choclo Asado (D, V)
Charred sweetcorn, sour cream, Tamoka's rub
Arroz (VG)
Caribbean style brown rice
Platano Macho (VG)
Fried plantain, coriander chutney
Brócoli (VG)
Grilled tender steamed broccoli, lime dressing
Zanahorias Carmelizadas (VG)
Spiced sugar cane roasted hertiage carrots
Papas Fritas
Potato fries, Tamoka rub, spiced tomato sauce
Pomelo and Remolacha (G, VG)
Heritage beetroot, carrot, pomelo, alfalfa, roasted seeds
Postres

Desserts
Tarta de Platanos (G, D, A, V)
Upside down drunken banana tart, chocolate dulce de leche
Torta de Ron (G, D, A, V)
Caribbean rum cake, vanilla cream
Tiraditos de Pina (VG)
Pineapple Carpaccio, kiwi, passion fruit, coconut sorbet
Don Pedro (D, G, N, A, V)
Vanilla ice cream, rum, walnuts, chocolate
Tacos Helados de Chocolate (G, D, V)
Venezuelan chocolate tacos, guava
Frutas Tropicales (VG)
Selection of seasonal tropical fruits
Crema Quemada (D, N, V)
Almond burnt cream, lucuma ice cream
Arbol de Postres (G, D, A, V)
(To share between three to four people)
Chef's selection of desserts
Alfajores de Maicena (D, G, V)
6 alfajores biscuit
(For now or for home)
Tamoka Signatures
First Love
Fever-grass rum, Hayman's Peach & Rose Cup, fresh lemon, hibiscus grenadine, pink grapefruit soda
The Bootlegger
Pisco, Campari, Cointreau, Cane Syrup, Orange Sherbet, Fresh Lemon, Orange Bitters, Soda
Marie Celeste
Strawberry Cachaca, Aperol, Champagne Cordial, Passionfruit, Fresh Lime, Soda
Arethusa
Pisco, Jasmine Cordial, Dry Vermouth
Blowout (2.0)
Pisco, Fresh Lemon, Pomegranate, Orgeat Strawberry & Watermelon Sherbet, Orange Blossom Water, Egg White
The Cutter Seneca
Tequila, Mezcal, Coconut Sugar, Coconut Water, Fresh Lemon, Milk, Tonka
Three Mile Limit
Rye Whiskey, Benedictine, Peach Liquer, Angostura Bitters, Smoke
Columbian Medicine
Bacardi 8, Falernum, Banana, Fresh Coffee, Cream, Demerara, Smoked Salt, Tonka
Rum Infusions
Rum Punch
Tamoka Rum Blend, lime, cane syrup, bitters
Infusions:
Strawberry & Cassis, Toasted Coconut & Elderflower, Fire-grilled Pineapple & Bergamot, Coffee & Cacao, Island Spice, Smoky Tamarind
*Infusions are an additional AED 5.00
Tamoka Sharers
Creole Rum Punch
Tamoka Rum Blend, Tropical Fruits, Pink Grapefruit, Lime, Honey, Creole Bitters
Sandía y Fresa Spritz
Aperol, Watermelon, Strawberry, Orange Prosecco, Sparkling Coconut
Antillean and Latin American Classics
Burlock Sack
Bacardi Blanca, Fresh Lime, Strawberry Vermouth, Strawberry Vinegar, Smoked Salt
El Diablo
Tequila, Creme de Cassis, Ginger Extract, Cane Syrup, Fresh Lime, Soda
Hemingway's Wise Words
Fire-Grilled Pineapple Rum, Aperol, Cane Syrup, Grapefruit Sherbet, Fresh Lime, Absinthe
Moccoy's Paloma
Tequila, Mezcal, Grapefruit Sherbet, Fresh Lime, Chili-tincture, Soda
Tamokan Daisy
(The Ultimate Latin Experience) House Tequila, Agave, Fresh Lime Juice, Smoked Salt Verdita Sangrita Tequila
Old Rum Row
Bacardi 8, Lime Sherbet, Mint, Fresh Lime, Angostura, Prosecco
Our Pisco Sour
House Pisco Blend, Pineapple Cordial, Fresh Lime, Pink Peppercorn, Angostura Bitters, Egg White
Spirits
Rum
Diplomatico Mantuano | 30 ml | AED 40
Diplomatico Reserva Exclusiva | 30 ml | AED 60
Angostura 5 Y/O | 30 ml | AED 40
Sailor Jerry Spiced Rum | 30 ml | AED 35
Wray & Nephew Overproof | 30 ml | AED 43
Bacardi Carta Blanca | 30 ml | AED 35
Bacardi 8 Y/O | 30 ml | AED 55
Bacardi 10 Y/O | 30 ml | AED 85
Appleton State Signature | 30 ml | AED 63
Appleton State 12 Y/O | 30 ml | AED 70
Gosling's Black Seal | 30 ml | AED 53
Matusalem Gran Reserva 15 Y/O | 30 ml | AED 60
Brugal 1888 | 30 ml | AED 65
Ron Zacapa 23 Y/O | 30 ml | AED 90
Ron Zacapa XO | 30 ml | AED 110
Cachaça 51 | 30 ml | AED 35
Yaguara Blue Cachaça | 30 ml | AED 45
Germana Brasil 5 Y/O | 30 ml | AED 70
Agave
El Jimador Reposado | 30ml | AED 35
Patrón Silver | 30ml | AED 60
Patrón Reposado | 30ml | AED 70
Patrón Anejo | 30ml | AED 90
Don Julio Blanco | 30ml | AED 80
Don Julio Reposado | 30ml | AED 110
Don Julio 1942 | 30ml | AED 300
Clase Azul Reposado | 30ml | AED 200
Clase Azul Anejo | 30ml | AED 900
Del Maguey Vida | 30ml | AED 60
Del Maguey Crema | 30ml | AED 65
Padre Azul Mezcal | 30ml | AED 220
Pisco / Grappa
Casa Lapostolle Pisco | 30ml | AED 40
Viñas De Ore -Acholado | 30ml | AED 40
Pisco 1615 - Quebranta | 30ml | AED 45
Pisco 1615 - Acholado | 30ml | AED 50
Grappa Nonino Moscata | 30ml | AED 65
Gin
Tanqueray | 30ml | AED 45
Tanqueray NO. 10 | 30ml | AED 70
The Botanist | 30ml | AED 65
Hendrick's | 30ml | AED 65
Monkey 47 | 30ml | AED 75
Hayman's Peach & Rose Cup | 30ml | AED 40
Hayman's Old Tom | 30ml | AED 53
Vodka
Tito's | 30ml | AED 45
Grey Goose | 30ml | AED 70
Belvedere | 30ml | AED 75
Beluga Nobel | 30ml | AED 85
Whiskey
Blended
Dewar's White Label | 30ml | AED 40
Chivas Regal 12 Y/O | 30ml | AED 70
Johnnie Walker Black | 30ml | AED 70
Johnnie Walker Blue | 30ml | AED 245
Malts
Laphroaig Select | 30ml | AED 62
Talisker 10 Y/O | 30ml | AED 67
The Macallan 12 Y/O | 30ml | AED 80
Glenfiddich 12 Y/O | 30ml | AED 85
Glenfiddich 15 Y/O | 30ml | AED 85
Balvenie 14 Y/O | 30ml | AED 100
Oban 14 Y/O | 30ml | AED 140
Japanese
Nikka from the Barrel | 30ml | AED 85
American
Elijah Craig Small Batch | 30ml | AED 45
Bulleit Rye | 30ml | AED 50
Bulleit Bourbon | 30ml | AED 50
Jack Daniel's Old No. 7 | 30ml | AED 60
Maker's Mark | 30ml | AED 63
Mitcher's US*1 American Whiskey | 30ml | AED 80
Irish
Jamesons | 30ml | AED 60
Teeling Single Malt | 30ml | AED 205
Cognac / Brandy
Rémy Martin VSOP | 30ml | AED 85
Rémy Martin XO | 30ml | AED 215
Hennessy VS | 30ml | AED 55
Hennessy XO | 30ml | AED 205
Castarède VSOP 10 Y/O | 30ml | AED 85
Wines
Sparkling & Champagne
By The Glass
Sea Change Prosecco - Italy | 125 ml | AED 55
Laurent-Perrier La Cuvee - France | 125 ml | AED 120
By The Bottle
Sparkling Wine - Brut
Sea Change Prosecco - Italy | AED 330
Parés Balta Cava - Spain | AED 325
Simonsig 'Kaapse Vonkel' MCC - South Africa | AED 445
Sparkling Wine - Rosé
Valdo Rosé - Italy | AED 295
Graham Beck Brut Rosé - South Africa | AED 495
Champagne - Brut
NV Laurent-Perrier La Cuvee - France | AED 720
NV Billecart-Salmon Brut - France | AED 995
NV Perrier-Jouët Blanc de Blanc - France | AED 1550
NV Ruinart Brut (1500ml) - France | AED 2350
2014 Bollinger Grand Anneé - France | AED 1995
2013 Louis Roederer Cristal - France | AED 3995
Champagne - Rosé
NV Tattinger Prestige Rosé - France | AED 995
2014 Louis Roederer Rosé - France | AED 1295
Rosé Wine
By The Glass
Lapostolle Le Rosé - Chile | 150 ml | AED 60
Château M de Minuty - France | 150 ml | AED 80
By The Bottle
Lapostolle Le Rosé - Chile | AED 300
Lapostolle Le Rosé (1500ml) - Chile | AED 600
Frescobaldi Alie Ammiraglia Rosé - Italy | AED 595
Château M de Minuty - France | AED 400
Château M de Minuty (1500ml) - France | AED 800
Château D'Esclans Whispering Angel - France | AED 625
Château de Selle Rosé Domaines Ott - France | AED 995
White Wine
By The Glass
Zuccardi 'Serie A' Torrontes - Argentina | 150 ml | AED 55
Catena Chardonnay - Argentina | 150 ml | AED 90
Miolo Family Vineyards Sauvignon Blanc - Brazil | 150 ml | AED 70
A.A. Badenhorst 'Sacateurs' Chenin Blanc - South Africa | 150 ml | AED 60

By The Bottle
Latin America
Zuccardi 'Serie A' Torrontes - Argentina | AED 275
Catena Alamos Viognier - Argentina | AED 295
Tension La Ribera Chardonnay-Semillon - Argentina | AED 330
Catena Chardonnay - Argentina | AED 450
Catena 'White Stone' Chardonnay - Argentina | AED 1750
Miolo Family Vineyards Sauvignon Blanc - Brazil | AED 350
Cordillera Sauvignon Blanc - Chile | AED 365
Villard Grand Vin Chardonnay - Chile | AED 620

New World
Yalumba 'Y Series' Riesling - Australia | AED 295
The Fishwives Club Sauvignon Blanc - South Africa | AED 300
A.A. Badenhorst 'Sacateurs' Chenin Blanc - South Africa | AED 300
Springfield Estate 'Méthode Ancienne' Chardonnay - South Africa | AED 1150
Greywacke Sauvignon Blanc - New Zealand | AED 595
Greywacke Sauvignon Blanc (1500ml) - New Zealand | AED 1190
Dog Point 'Section 94' Sauvignon Blanc - New Zealand | AED 995
Au Bon Climat Pinot Friss - USA | AED 650

Old World
Bico Amarelo Vinho Verde - Portugal | AED 325
Pirueta Albarino - Spain | AED 415
St Michael-Eppan Pinot Grigio - Italy | AED 560
Villa Sparina Gavi del Gavi del Comune di Gavi - Italy | AED 575
Villa Sparina Gavi del Gavi del Comune di Gavi (1500ml) - Italy | AED 1100
Gaja Vistamare Ca'Marcanda - Italy | AED 1150
Domaine Laroche Chablis - France | AED 650
Pascal Jolivet Blanc Fume - France | AED 825
Domaine de Sénéchaux Châteaueuf-du-Pape - France | AED 995
Sauvion Et Fils Plaisir de Vigne Muscadet - France | AED 295
Domaine Jacques Prieu Mersault - France | AED 1650
Ladoucette 'Baron de L' - France | AED 2150
Bouchard Père & Fils Corton-Charlemagne Grand Cru - France | AED 3500
Red Wine
By The Glass
Luigi Bosca 'La Linda A' Malbec - Argentina | 150 ml | AED 55
Errazuriz Cabernet Sauvignon - Chile | 150 ml | AED 60
Miolo Family Vineyards Pinot Noir - Brazil | 150 ml | AED 85
Two Hands 'Angel's Share' Shiraz - Australia | 150 ml | AED 90

By The Bottle
Latin America
Luigi Bosca 'La Linda A' Malbec - Argentina | AED 275
Zuccardi 'Serie A' Malbec - Argentina | AED 295
Catena Cabernet Sauvignon - Chile | AED 450
Luigi Bosca de Sangre - Argentina | AED 595
Achaval Ferrer Malbec - Argentina | AED 795
Miolo Pinot Noir - Brazil | AED 425
Errazuriz Cabernet Sauvignon - Chile | AED 300
Lapostolle Le Petite Clos - Chile | AED 1395
Montes Folly - Chile | AED 1995
Don Melchor - Chile | AED 2250

New World
Two Hands Shiraz - Australia | AED 450
Kanonkap Kadette Cape Blend - South Africa | AED 390
Meerlust Rubicon - South Africa | AED 995
Charles Smith 'The Velvet Devil' Merlot - USA | AED 425
Robert Mondavi Bourbon-Barrel Cabernet Sauvignon - USA | AED 550
Chronic Cellars Sofa King Bueno - USA | AED 700
La Crema Pinot Noir - USA | AED 850
Ken Forrester 'The Bridge' - USA | AED 2350

Old World
Ramos Pinto Duas Quintas - Portugal | AED 495
Marqués de Cáceres Rioja Reserva - Spain | AED 600
Luigi Righetti 'Campolieti' Valpolicella Ripasso Classico - Italy | AED 400
Pio Cesare Barolo - Italy | AED 2100
M.Chapoutier 'La Ciboise' Luberon - France | AED 275
Saint Esprit Maison Delas Frères, Côtes-du-Rhône - France | AED 375
La Fugue de Nenin - France | AED 1050
Domaine de la Vougeraie Gevrey-Chambertin - France | AED 1550
Château Lynch-Bages, 5ème Grand Cru Classé - France | AED 5500
Non Alcoholic Signatures
El Atardecer
Watermelon, strawberry, fresh lemon, fluffy orange juice
Latino Antillean
Mango, fresh ginger, pink grapefruit, lemon, ginger ale
South of the Island
Passionfruit, coconut pineapple, lime, soda
Tamokan Highball
Sherbet, Fresh Citrus Mix, Soda Lime Sherbet Lemon Sherbet Grapefruit Sherbet
Tee-Total
Cold-brew jasmine tea, thyme, cucumber, green apple, lemon, honey
Chilled Juices
Orange, Grapefruit, Watermelon, Pineapple, Cranberry, Tomato, Apple
Water
Still - AED 20
Sparkling - AED 30
Coffee
Espress, Macchiato | Single - AED 22 | Double - AED 28
Americano | AED 28
Cappuccino, Latte, Flat White | AED 28
Tea
English Breakfast, Earl Grey, Jasmine Pearls Japanese Sencha, Chamomile, Peppermint
Bar Snacks
Tinga de Pollo (G)
Shredded chicken buns, chipotle sauce, coriander
Anticuchos (G)
Skewed beef tenderloin, herbs, crispy onion
Sal Y Pimienta Calamarcitos (G)
Crispy salt and pepper baby squid, chili, and lime
Vuelve A La Vida (S)
Prawn, octopus, mussels, spicy tomato juice
Atun (D)
Tuna tacos, tomatillo dressing, sour cream
Ostras Belon (S)
Oysters, scotch bonnet salsa
Choclo Asado (D, V)
Charred sweetcorn, sour cream, Tamoka's rub
Papas Fritas
Potato fries, Tamoka rub, spiced tomato sauce
Frutas Tropicales (V)
Selection of seasonal tropical fruits
Alfajores De Maicena (G, D, V)
Box: 6x biscuit alfajores
COCTELES
CAñA SPRITZ
ElJimador Blanco, St. Germain, Citric Solution, Sugar Syrup, Prosecco, Cherry Soda
CARIBBEAN SUNSET
Grapefruit Vodka, Aperol, Peach Liqueur, FreshLime, Pineapple Juice, Peach Syrup, Anise Tincture
BANANA CAIPIRINHA
Banana infused Cachacha, Banana Liqueur, Falernum, Lime, Demerara Syrup,
TROPICAL NEGRONI
Mango infused Diplomatico Rum, Coconut-washed Campari, Sweet Vermouth
RUM TING
Bacardi Oro, FreshLemon, Sugar Cane, Vanilla, Pineapple Soda
CAñA-LADA
Cocunut Rum, Wray & Nephew Overproof, FreshLime, Coco Lopez Coconut Puree, Pineapple Juice
Spirits
Rum / Cachaça
Bacardi Blanca 35
Bacardi Oro 45
Bacardi 4yo 47
Bacardi 8yo 55
Bacardi 10yo 85
Diplomatico Mantuano 40
Gosling's 53
Sailor Jerry 35
Wray & Nephew Overproof 43
Cachacha 51 35
Agave
ElJimador Blanco 35
Don Julio Blanco 80
Patron Reposado 70
Patron Aiiejo 90
Don Julio 1942 300
Vida Mezcal 60
1800 Coconut Tequila 45
Pisco / Brandy
Lapostolle Pisco 40
Hennessy VS 55
Gin
Tanqueray 45
Hendricks 65
Whisky
Dewar's White Label 40
Bulleit Bourbon 50
Jameson 60
BEER
BOTTLED
Estrella Galicia 47
Corona 50/225
Wine
Sparkling
Sea Change Prosecco (Italy) 55/330
Valdo Rose(Italy) 295
Laurent Perrier Brut (France) 120/720
Rosé Wine
Minuty (France) 80/400
Lapostolle MAGNUM (Chile) 60/600
White Wine
Zuccardi Torrontes (Argentina) 55/275
Miolo Sauvignon Blanc (Brazil) 70/350
Red Wine
La Linda Malbec (Argentina) 55/275
ZERO-DEGREE LIBATIONS
ABSTAINER
Fevergrass,Coriander, Lime,Sugarcane, Pineapple
SOBRIO
Sugarcane, Jalapeno, Lime,Soda
Cold and Hot Drinks
Fresh Juices
Orange, Grapefruit, Pineapple, Watermelon
Coffee
Espresso,Macchiato 22/28
Americano 28
Cappuccino, Latte, Flat White 28