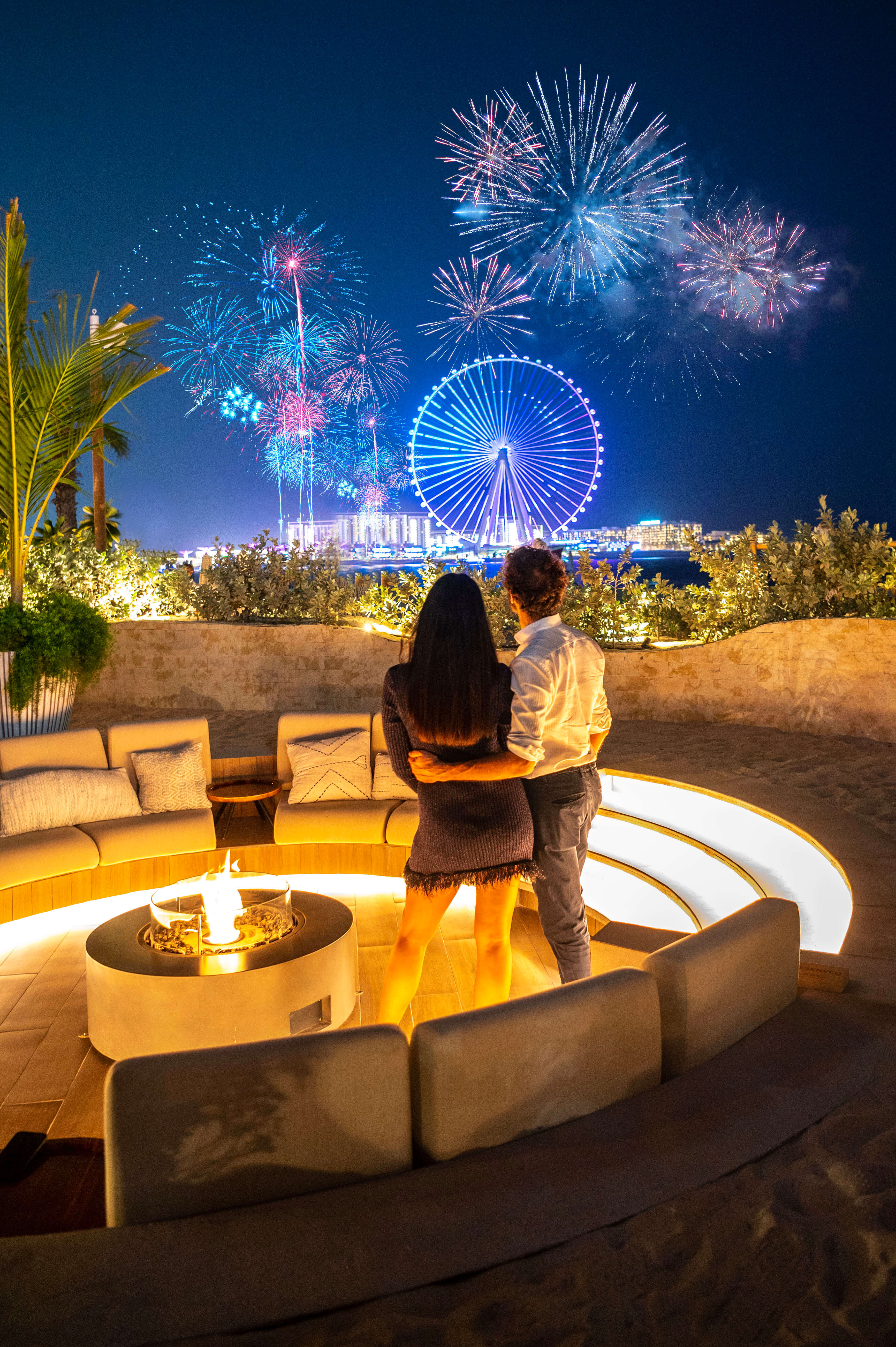 Offers and Special Events
¡Feliz Año Nuevo!
Welcome in the New Year and hop on board to embrace the fun-filled party spirit of the Caribbean's Antillean Islands. Join the free-spirited Tamokan Tribe and take your beachfront view to toast in 2023 on the sandy shores of the Arabian Gulf.
Sail into the party vibe and indulge in a fiesta of flavors from the shores of Latin America including a 5 course sharing menu of vibrant dishes. Sip on free flowing champagne, wine or beer and enjoy the moment with authentic Antillean and Latin American cocktails. Then see in the New Year and sway over to Caña by Tamoka, and dance to the sounds of our DJ and percussionist as our Caribbean fire dancer lights up the skyline.
New Years Eve dinner from 8PM - 12AM
AED 2,750 per person
Caña by Tamoka party from 10PM - 2AM
AED 900
New Years Eve dinner and Caña by Tamoka party
AED 3,250
For more info and bookings, call +971 4 318 6099
or email reservations@tamokadubai.com
*Terms & conditions apply
Terms & Conditions
TIMINGS:
MONDAY - SUNDAY 12:00 / 01:00
Lunch

12:00 PM / 4:30 PM
Sunset

4:30 PM / 7:00 PM (bar bites available)
Dinner

7:00 PM / 11:30 PM

Last seating 11:00 PM
Last order 11:15 PM

Bar

12:00 PM / 1:00 AM
Caña by Tamoka

12:00 PM / 8:00 PM
Reservations

10:00 AM / 7:00 PM


RESERVATIONS POLICIES:

GENERAL
Reservations required for restaurant (walk-ins accepted upon availability)
Beach and Bar area based on a first come, first served basis
No reservations at Caña by Tamoka
For groups of 12+ pax – A family-style sharing set menu will be offered or pre-order required
Restaurant tables during meal periods are booked for a full dining experience, no tables for drinks only
The maximum booking size is 24 pax
Tables will be held for 20 minutes after reservation time and will be released if no prior communication

SEATINGS
Seating times:

2½-hour experience (up to 4 pax)
3-hour experience (5+ pax)
DRESS CODE
Beach attire is permitted, however guests need to be fully clothed to dine in the restaurant
Local dress is permitted
OTHER:


DISCOUNTS POLICY
Half board not applicable to Tamoka and Caña by Tamoka
No redemption of day pass F&B credit
No discounts for; airline card holders, bank cards or business council
Resort Members are entitled to 15% discount on F&B

KIDS POLICY
Children are only permitted in the restaurant area - Beach and Caña by Tamoka, and Bar prohibited
No kids' menu on offer, however kid-friendly dishes can be suggested and arranged


SMOKING POLICY
Smoking will be permitted at the bar and lounge area (cigars excluded)
All outdoor areas are permitted for smoking (cigars included)

EVENTS
No events or full venue hire permitted
No excessive table decorations permitted (i.e. balloons, flowers, table cloths, etc.). Permitted table decorations to be at the discretion of Management
PHOTOGRAPHY AND VIDEOGRAPHY
Photo and videos for personal use only, may be taken during experiences at Tamoka and Caña by Tamoka.
No official photo or videoshoots will be permitted.
Photography and videography on behalf of a brand or for commercial is not permitted and the Tamokan Tribe reserves the right to decline and stop production.
Any official photo and videoshoots, require prior approval from the Marketing and Communications department and can be contacted on

pr@tamokadubai.com